Practice of Zen-in Keiei (Human resource development)
Practice of Zen-in Keiei (Human resource development)
According to the concept of management by all members' participation, they do not act, just following an order from the top, but voluntarily on their own decision. In the culture Sekisui Kasei has nurtured, mutual learning to develop the strength and personality of each individual is valued.
Zen-in Keiei
Both the people and company grow based on management by all members' participation (Zen-in Keiei)
What is Zen-in Keiei?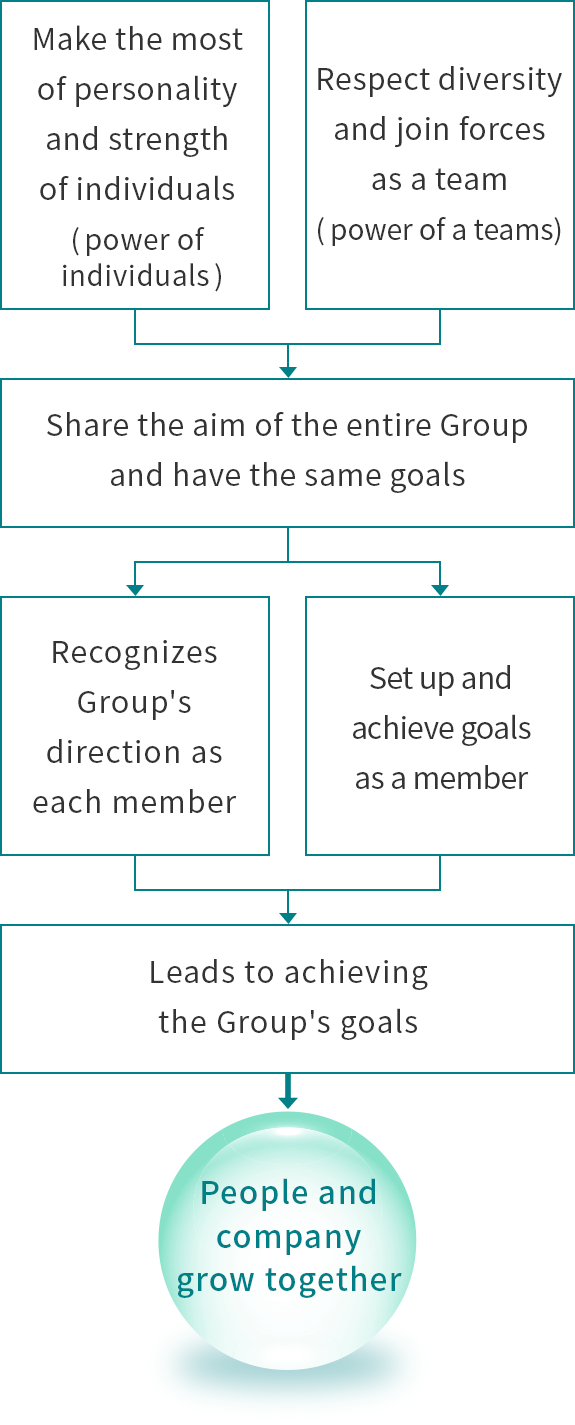 Vision of Sekisui Kasei Group for Human Resources
Vision for human resources (image of required human resources)
All the employees are professionals to contribute to the management
■

Human resources contributing to the society (customers) with rich knowledge and high skills

■

Human resources innovating and challenging

■

Global human resources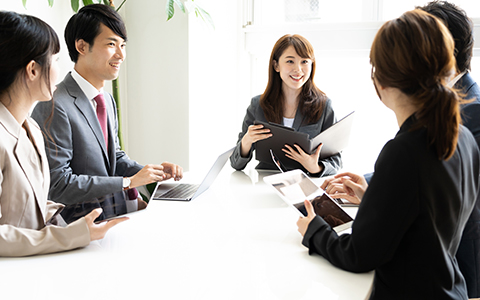 Action Guidelines
01

Innovation

We tenaciously try to achieve
our innovation goals.

02

Speed

We swiftly act towards
our goals.

03

Teamwork

We share our goals and act
as a team to achieve
them.

04

Respect for Diversity

We respect personalities,
opinions and thoughts
of others.