ST-LAYER
CFRP composite foam former
Overview
Carbon Fiber Reinforced Plastics (CFRP) material with a foam core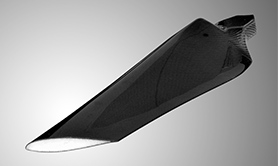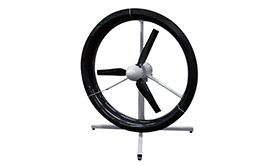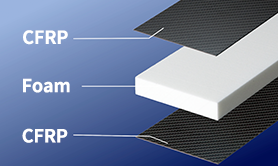 Features
・Light-weight

Compared to metal materials and non-composite CFRP of the same strength level, the material is much lighter.

・Firmer and stronger:

Compared to non-composite CFRP, the material is more rigid and has a higher strength (high breaking energy).

・Optional functionality:

A range of functionalities including antivibration, electromagnetic protection and radiolucency are available to be added.

・Customizable:

A range of core materials and shape and design options are available to meet the performance needs of each application.
Applications
・Windmill blades
・Stuctural member of drones
<Prototypes>
・Robots' arms
・Interior/exterior and structual members of bicycles, ships and railroads
・Interior/exterior and structural members of automobiles


・

Automobile hoods


・

Trunk lids


・

Engine covers
Contact Us
・Automotive Components & Shipping Systems Sales Group
Automotive Components & Shipping Systems Business Division
The 2nd Business Headquarters
See Other Categories