Automotive Components /
Transportation
Automotive Components Transportation
Automotive Components Transportation
Domestic logistics packaging and Knock-Down packaging solutions
Overview
Innovative packaging material solutions for automobile interior/exterior parts and heavy-weight parts will meet a wide range of logistics-related needs.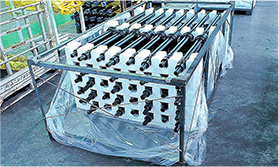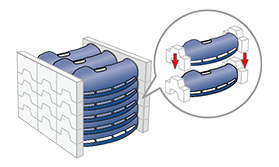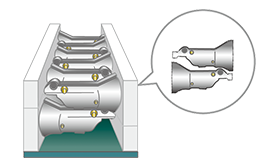 Features
• Parts quality

We provide the best solutions to meet customer's logistics conditions such as vibration, temperature, humidity and so on.

• Workability

Our packing design enable to improve workability when packing/unpacking. (also considered parts assembly process at destination)

• Logistics cost reduction

Our packing solution enable to maximize loading efficiency and minimize logistics cost based on our considerable amount of experience and data accumulated more than several decades.
Applications
・Interior parts for automobiles: instrument panels
・Heavy parts: transmissions
・Sheet metal parts: doors
・Trolley anchors: anchors for trolleys to transport parts between factories
Contact Us
・Automotive Components & Shipping Systems Sales Group
Automotive Components & Shipping Systems Business Division
The 2nd Business Headquarters
See Other Categories