Automotive Components /
Transportation
Tool Box/Tire Spacer
Automotive Components (Tool Box and Tire Spacer)
Overview
PIOCELAN-based product deisgned for automobile trunks.
This lightweight solution enables efficient use of trunk space.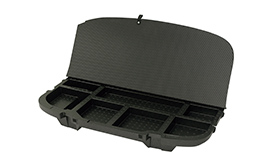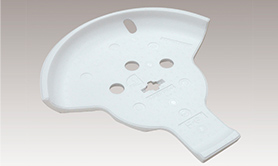 Features
<Characteristics of "PIOCELAN" as car parts>
・Excellent impact absorption

Excellent impact absorption is provided by its unique material property of the hybrid polymer.

・Light-weight

Higher expansion ratio (lower density) enables vehicle weight reduction, saving fuel, reducing battery consumption of EV.
Applications
Contact Us
・Automotive Components & Shipping Systems Sales Group
Automotive Components & Shipping Systems Business Division
The 2nd Business Headquarters
See Other Categories