Environmental Load Reduction in Business Activities
Environmental Load Reduction in Business Activities
Sekisui Kasei Group grasps and manages the environmental impact generated in its business activities by using 'basic unit', which is a numerical value of production amount per unit, and is engaged in a low-carbon society implementation plan, which started in 2013, in accordance with the environmental policy 'to work on environmental protection, considering environment and safety in all procedures from development to use and disposal of products'.
(Basic unit for CO2 emission in distribution is a numerical value of transportation amount per unit)
Target and Past Results for Reduction in Environmental Loads
Item
Results in 2019
Domestic
Overseas
Energy consumption
2.3%
increase
8.2%
increase
CO2 emission (production)
6.3%
decrease
1.0%
increase
CO2 emission (distribution)
1.5%
decrease
-
・Purchased electricity: (Domestic) 0.000555 ton-CO2/kWh (Overseas) Emission coefficients in countries and regions which announced the GHG protocol
・Fuels: Coefficients in the 'Manual to Report Calculated Greenhouse Gas Emissions and Sinks (Ver. 4.1)' issued by the Ministry of the Environment
・Purchased steam: 0.060 ton-CO2/GJ
Input and Output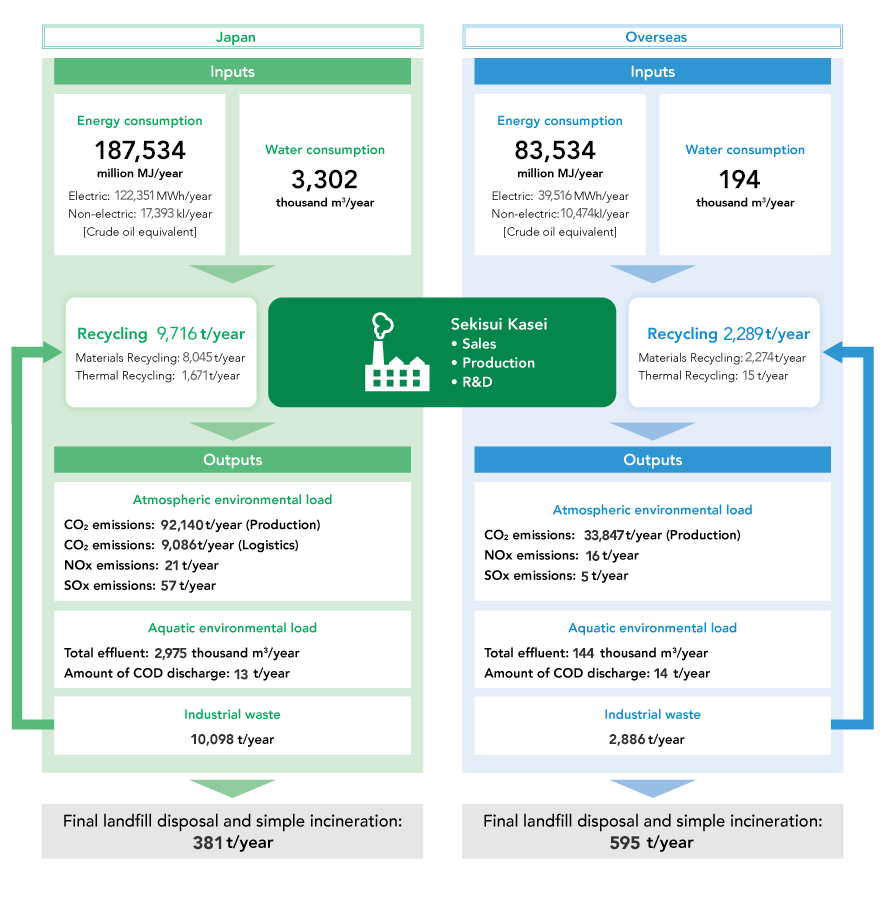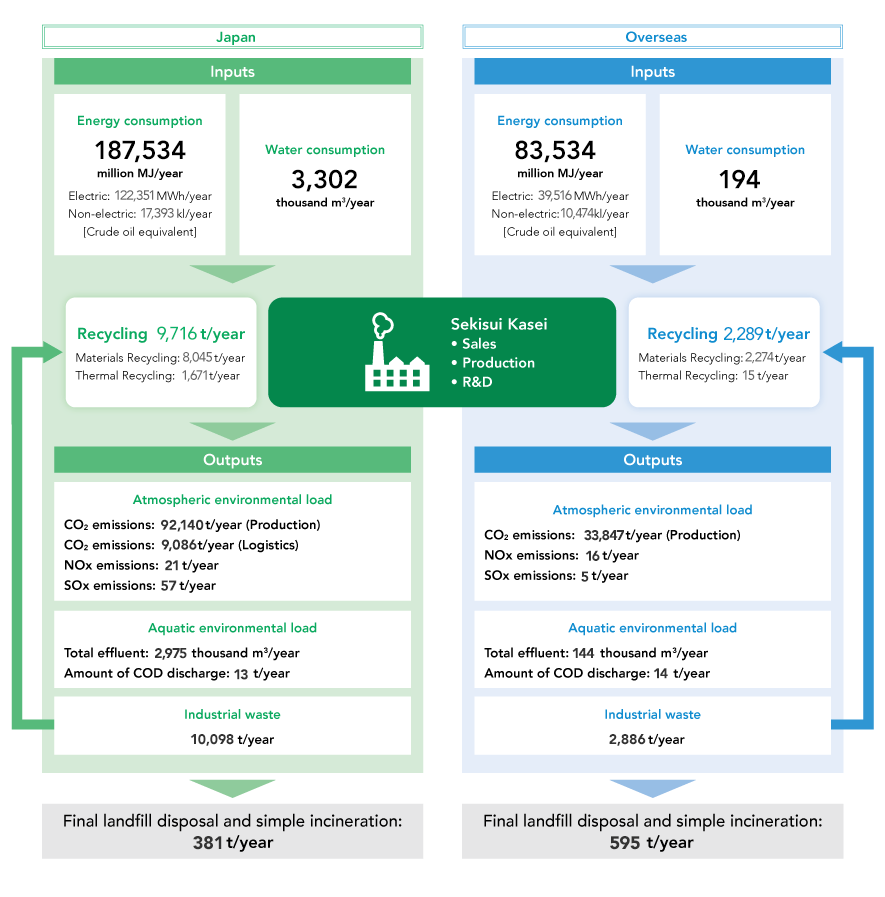 Recycle
Sekisui Kasei Group was the first entity in this industry to start recycling foamed polystyrene 47 years ago in 1971.
Expanded Polystyrene Association (currently JESPA) consisting of material manufacturers and mold products manufacturers was established in 1991 for recycling expanded polystyrene at Epsy Plaza , a recycling base.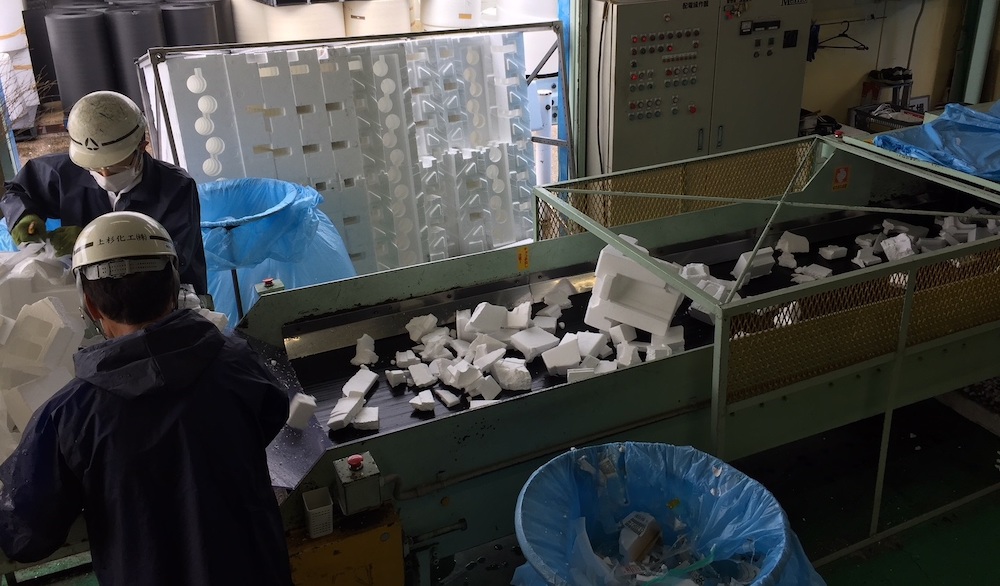 Zero Emission (Zero Waste) Activities
We started zero emission activities in 2001 to reduce industrial waste and promote recycling.
The activities were expanded into group companies in April 2005 and the recycling rate of all group companies in Japan in FY2019 was 95.4% in total.
In addition, zero emission activities in the head office building started in November 2004 and the recycling rate in FY2019 was almost 100% by thorough practice of separating waste by type.