LIGHTLON
Non-cross-linked low-density polyethylene sheet
Overview
Non-cross-linked low-density polyethylene sheets used for a wide range of applications including packaging, agricultural materials and screen/surface protectors for digital appliances and electronic parts.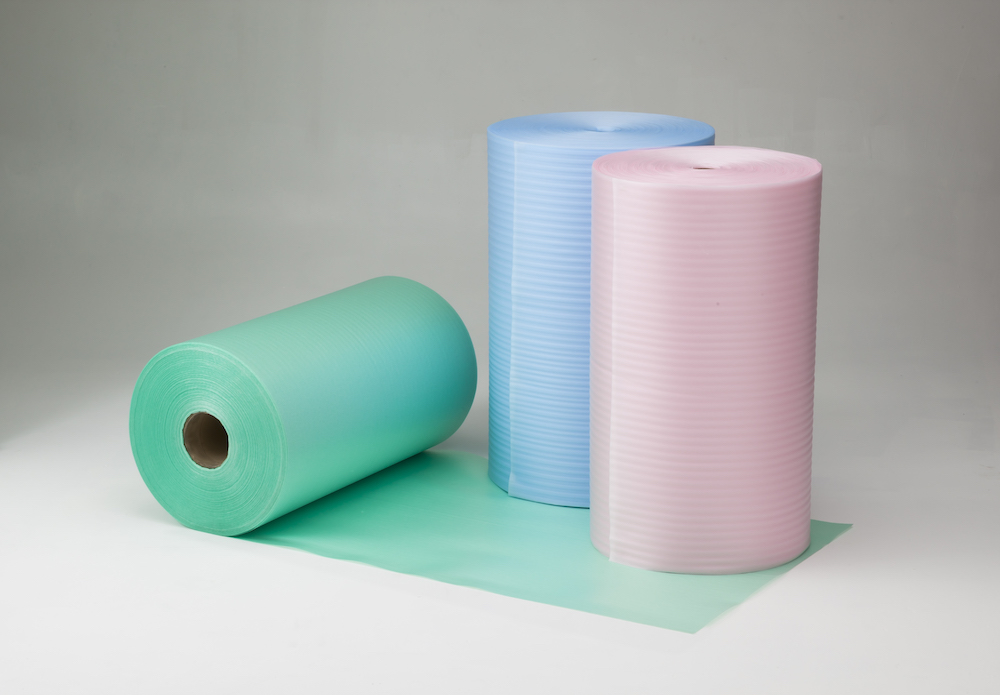 Features
・Soft and flexible:

The soft and flexible texture provides excellent cushioning.

・Heat-insulating:

The material allows only minimal heat transfer, making tt suitable as an insulation material.

・Moisture resistant:

Designed to prevent water and moisture penetration.

・Resistant to chemicals:

Resistant to damage by chemicals and oil.

・Processability:

Can be easily cut out or trimmed off into various shapes.
*The antistatic grade is also available.
Applications
・Packaging and agricultural materials
・Screen/surface protectors and shock absorbers for substrates and electronic parts
・Surface protection for flat TVs and other home appliances and electronic parts
・Protectors and shock absorbers for substracts and computer electronic parts
・Protective sheets for transporting glass, cells and modules for LCDs between factories
Lineup
・LIGHTLON S:

Characterized by the excellent cushioning provided by the soft texture

・LIGHTLON NE:

LIGHTLON made with antistatic technology. The technology stops dirt and dust from attracting to the surface.

・LIGHTLON CE:

Offers long-term antistatic performance. Does not require separate antistatic agents that can contaminate protected products.
Contact Us
・Functional Foam Products Sales Group
Functional Foam Products Business Division
The 2nd Business Headquarters
See Other Categories