Electronics
TECHPOLYMER(Light Diffusion agent)
Light-diffusing materials
Overview
TECHPOLYMER is a brand name for organic polymer microparticles. Its light-diffusing properties are leveraged in a range of displays and light covers.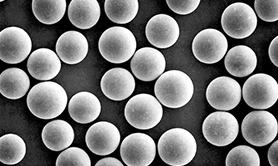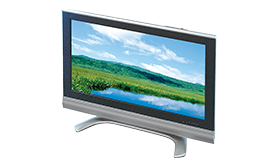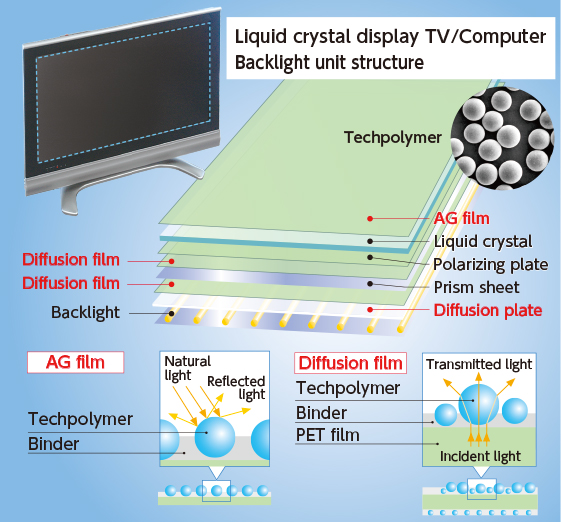 Features
・Effective light diffuser

Reduces the loss of light transmission and improves the haze.

・Customizable

Particle diameter, refraction, solvent resistance can be adjusted.
Applications
TECHPOLYMER can be added to a transparent resin such as acryl and polycarbonate or used as a coating on a transparent surface film such as PET resin.
<Examples of Application>
・Light diffusing films
・Anti-dazzle films
・Covers for LED lights
Contact Us
・Fine Polymers Sales Group
Fine Polymers Business Division
The 2nd Business Headquarters
See Other Categories