EPSREM
Pre-expanded polystyrene beads using recycled materials
Overview
100% recycled pre-expanded polystyrene materials reusing the polystyrene resin contained in disposed home appliances and used EPS.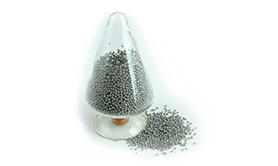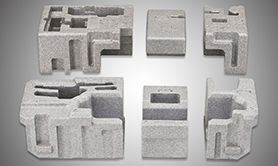 Features
・Closed loop recycling:

Beads are made from 100% recycled materials to make the most of the limited Earth's resources and help achieve a sustainable world.

・Workers friendly:

Easier to assemble than traditional cardboard cushions, reducing the packing workload and improving efficiency.
Applications
・Impact-absorbing cushioning materials for consumer electronics and office automation products.
Contact Us
・EPS & Polymers Sales Group
EPS & Polymers Business Division
The 1st Business Headquarters
See Other Categories