NEOMICROLEN
Non-cross-linked polypropylene foam sheet
Overview
Non-cross-lined foamed sheets made from extruding polypropylene resin. A range of densities are available to meet various quality and packaging needs.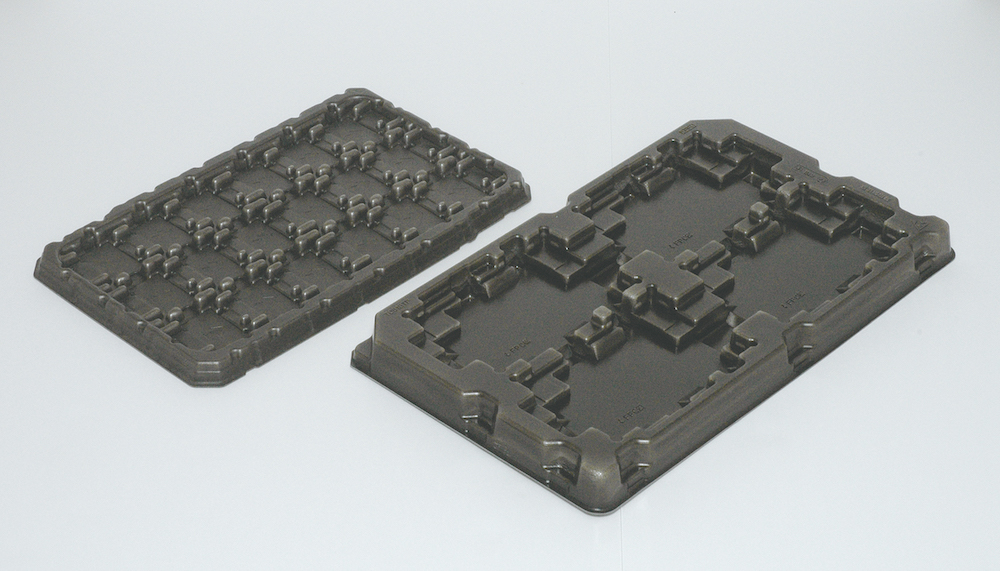 Features
・Heat resistant:

Heat resistant to up to 120℃.

・Shape restorability:

This wrinkle-resistant material has excellent shape restorability.

・Shock resistant:

Their shock-resistant properties are leveraged in a range of shock absorbers, trays for electronic parts and screen protectors.

・Resistant to chemicals:

Resistant to damage by chemicals and oil.
*The antistatic grade is also available.
Applications
・NEOMICROLEN:

Mobile product trays;
Shock-absorbing packaging for small hard discs;
Trays for printer parts

・NEOMICROLEN SHE:

Trays for small LCD modules;
Screen/surface protectors for digital appliances such as flat TVs and electronic parts;
Protective, shock-absorbing packaging for substrates and computer parts;
Protective sheets for transporting glass, cells and modules for LCDs between factories
Lineup
・NEOMICROLEN:

High-density foam sheets
*The permanent heat resistance grade offers antistatic performance that does not wash off easily, making it suitable as returnable transportation trays.

・NEOMICROLEN SHE

Low-density foam sheets with long-lasting antistatic properties suitable for repeated use
*The self-antistatic design does not require separate antistatic agents that can contaminate protected products.
Contact Us
・Functional Foam Products Sales Group
Functional Foam Products Business Division
The 2nd Business Headquarters
See Other Categories