Safety Policy
Basic Policy
SEKISUI KASEI Group prioritizes health and safety above all else, promotes safety activities with the objective of achieving zero accidents and zero disasters, and seeks to become a safe and secure company that is trusted by employees and society.
1. Creating a Safe and Secure Workplace


We promote the creation of a comfortable workplace environment in which all employees are healthy in both body and mind and feel that their work is worthwhile.

2. Compliance


We comply with laws, regulations and ordinances related to health and safety, and security and disaster prevention, aiming a company trusted by society.

3. Evolution of Safety Activities


Investigating danger and hazards in the working environment and reducing the risks with new perspectives without been obsessed with current condition, we continue to evolve our safety activities.

4. Communication with Society


We aim good communication with authorities and local communities, and timely information disclosure.

5. Education and Enlightenment


We aim rising awareness for the health and safety through enhancing educational and enlightenment activities and work on leveling up of every individual.
Safety Management Structure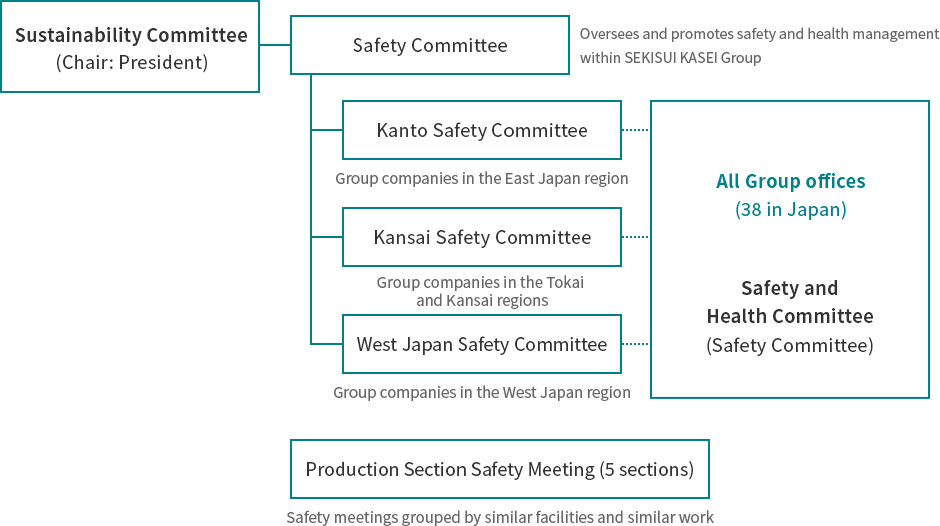 Security Activities
In addition to workplace patrol by the top and safety patrol by the workers of each workplace, the following security activities are carried out.
【1】Interviews by the head of a workplace

The head of a workplace interviews with each individual worker. To grasp the behavioral characteristics of individuals quantitatively, the results of surveys on safety behaviors conducted by Japan Industrial Safety and Health Association are used for interviews in some workplaces.

【2】Designation of 'one day-safety leader'

'One day-safety leader' is designated in all group companies to raise people's sense of responsibilities and awareness of safety, and unsafe conditions are tried to be found and corrected.

【3】Meetings for safety in each production section

Group companies which have similar facilities and work procedures gather to propose safety measures for the facilities and work procedures and promote the implementation.
Safety Dojo (Training hall)
Safety Dojo (Training hall) is established in 11 workplaces in Japan and 5 workplaces in overseas where the simulation of accidents can be experienced as an educational facility to increase workers' awareness and skills for safety. Safety Dojo is used by all the employees for regular safety trainings to learn safety behaviors and education by using simulation facilities.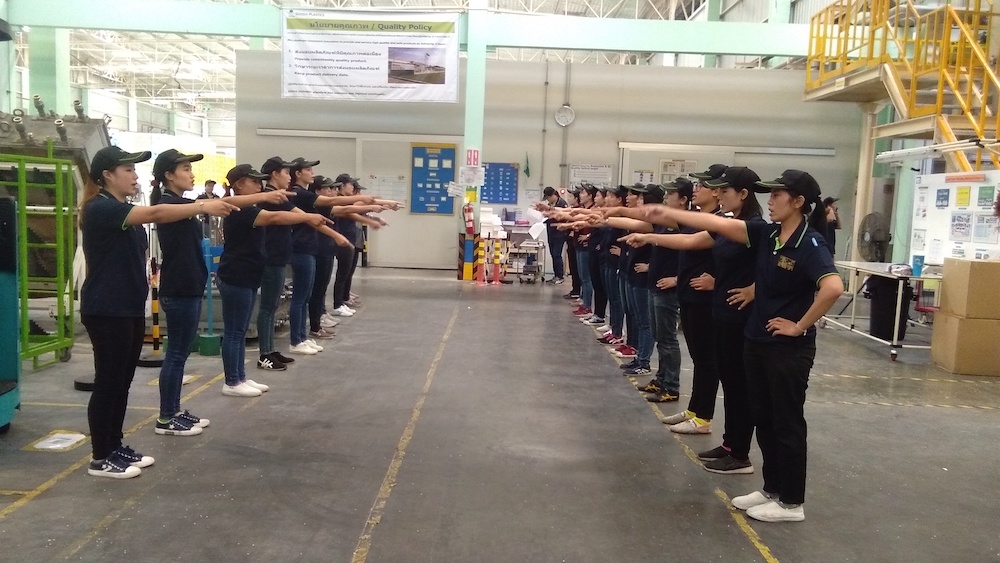 Trainings for Emergency Treatment
SEKISUI KASEI Group carries out trainings for handling hazardous substances and high pressure gasses to prevent efflux accidents and fire drills regularly for full-fledged emergency treatment.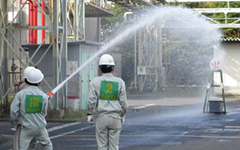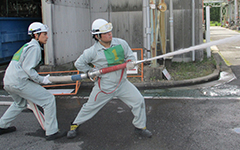 Safety and Health Activities
We provide regular safety education, workshops and trainings for employees to work safely, securely and healthily, and conduct risk assessment as part of risk prevention to eliminate or reduce potential risks and hazards in workplaces.